Drain the Swamp Series
Blueprints for Change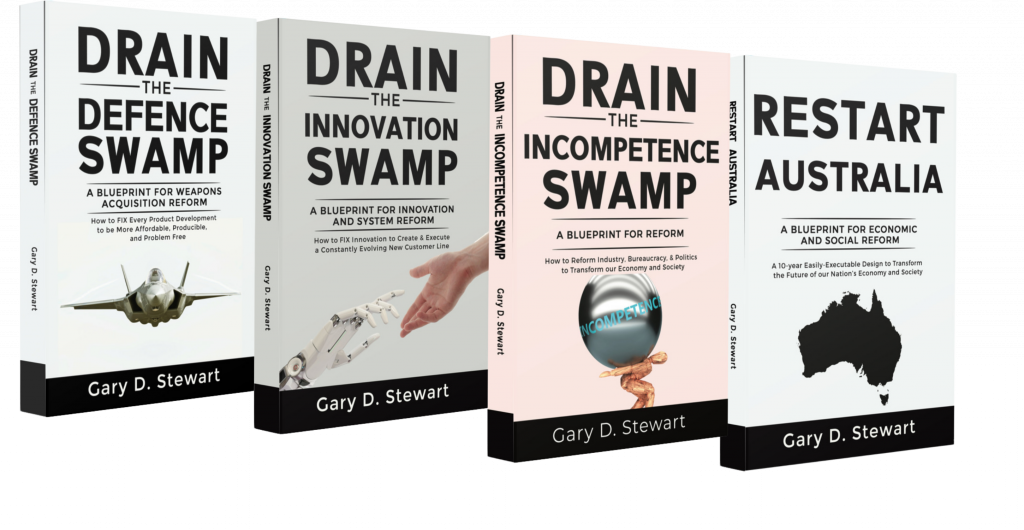 Stay Informed via Email Updates
Download a Bonus Blueprint to Restart Australia
---
We will never spam you or share your details with anyone.
Each book in the series has a free bonus so you can discover the hole we are in… AND the way forward.
Drain the Defence Series
Why do the same problems emerge repeatedly especially when it comes to government projects?
Is there a solution? If so, what is that solution? Does Australia have any way forward from here that won't involve more expensive failed 'experiments' with our economy and social fabric?
---
If you've ever asked those questions about the decision-making processes underlying government projects involving Defence – Infrastructure – Telecommunications – Innovation and other bureaucratic behemoths… then these books contain the answers you've been looking for.
Restart Australia, the fourth book in the Drain the Swamp series, will depict how a return to normal is 'wholly unfit for purpose' in the context of Australia's future and will outline a bold and daring way forward that is both feasible and visionary.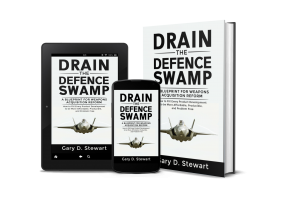 Book 1: Drain the Defence Swamp:
A Blueprint for Weapons Acquisition Reform
Drain the Defence Swamp addresses life's perennial struggle between good and evil in the context of Defence Weapons Acquisition. The competency issues it raises are also directly applicable to many other organisational and bureaucratic dilemmas.
The EVIL: As you read you will discover the why and how our Weapons Acquisition programs continue to deliver completely unaffordable cost blowouts and time delays and fail to deliver the promised capability.
The GOOD: This book offers a blueprint of reform that will overcome the ineptitude and deliver affordable and easily producible Defence Weapons Systems and drain the swamp.
Would you like to discover how the taxpayer and the warfighter can finally overcome the excuses and 'this is as good as it gets' mantras from the defence establishment? If so, read on and be prepared to add your voice to the discussion.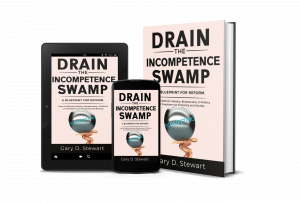 Book 3: Drain the Incompetence Swamp:
A Blueprint for Bureaucracy System Reform
This book bluntly demonstrates the endemic level of leadership incompetence and the systems that support it which has brought Australia to its current state. However, this level of incompetence does not exist in a vacuum… it is a team sport resulting from passive acceptance of mediocre outcomes by people (us!) over long periods of time. It is an eerily prophetic reflection of the author's intimate knowledge of systemic resistance to change across our industry, bureaucracies, and government, with a scathing analysis of (and a solution to) that endemic wastage and stone-walling.
The GOOD NEWS is that these problems can be permanently fixed using proven processes and systems.
The BAD NEWS is that fixing these problems will demand a willingness to confront brutal realities and make fundamental changes with fierce determination.
Are you up for the challenge?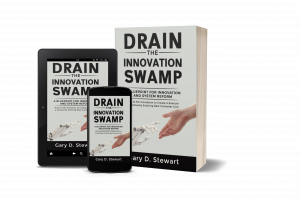 Book 2: Drain the Innovation Swamp:
A Blueprint for Innovation System Reform
Drain the Innovation Swamp broadens the same basic swamp theme "a system wholly unfit for purpose" and applies it to Australia's completely Dysfunctional Innovation System.
The system is completely Dysfunctional simply because, despite spending INPUTS of around $30b on Innovation – about half of which is taxpayer money – our Innovation system FAILS to deliver any significant economic growth and jobs OUTPUTS from that $30b investment. In this book we will look at reasons for this failure, evidence for this assertion (if evidence is needed).
But it does not have to be this way. There is a proven solution.
In Book Two I will lay out a Blueprint for reform of our Innovation system into a new far brighter future in which a now reformed Innovation system that is "wholly fit for purpose" delivers strong economic growth and the strong creation of new and better Jobs.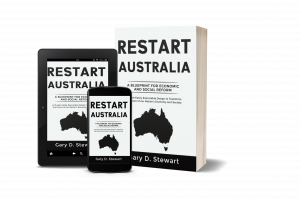 Book 4: Restart Australia:
A Blueprint for Economic and Social Reform
Restart Australia is the fourth book in Gary's acclaimed "Drain the Swamp" Series. Building on the principles and analysis of the previous three books dealing with Defence Weapons' Acquisition, Innovation, and Organisational Incompetence this book also stands alone as a visionary, yet immensely practical path forward for Australia.
Restart Australia begins with a brutal assessment of Australia's current standing in the global economy and the reasons for this dismal performance. After detailing the full horror of our current situation Gary then goes on to provide a blueprint for change.
As he explains, "this change will take courage and commitment, but it will also deliver the country we want to live in… and the country we want children and their children to enjoy."
We have the resources to Restart Australia, do we have the will to do so?
The decision is in our hands!
Discover for Yourself The Secrets our Leaders are Hiding from Australians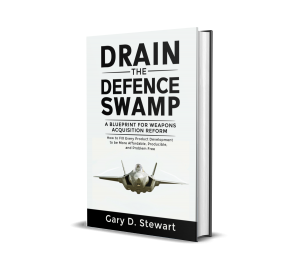 Drain the Defence Swamp
A Blueprint for Weapons Acquisition Reform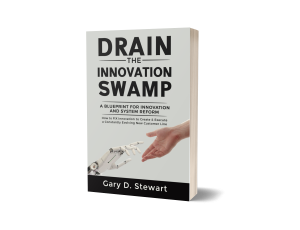 Drain the Innovation Swamp
A Blueprint for Innovation System Reform
Drain the Incompetence Swamp
A BluePrint for Bureaucratic Reform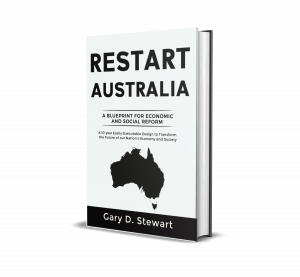 Restart Australia
A Blueprint for Economic and Social Reform
In Praise of Drain the Defence Swamp
The opening salvo in a war on inefficiency, waste, and lazy project design, development, and management techniques.
---
Bruce Griffiths OAM
"Highly recommended.
There are many lessons in this book for both Defence and general industry and I believe that everyone in business leadership and engineering should read this book. … it's well-worth your time to read."
Read More….

Gerald Kent
"Failed Projects litter the sidewalk, often justified by causes outside the control of those responsible for delivery success. This book provides context on the perspectives of failed projects and the lack of incentive for change and then challenges the need for reform…"
Read More….
Dr Mark Rehn
"Armed with profound knowledge and decades of experience in transforming complex business systems, Gary Stewart presents a critical review of Australia's capability to acquire advanced weapon systems… The book is a stunning read for anyone running a business."
Read More…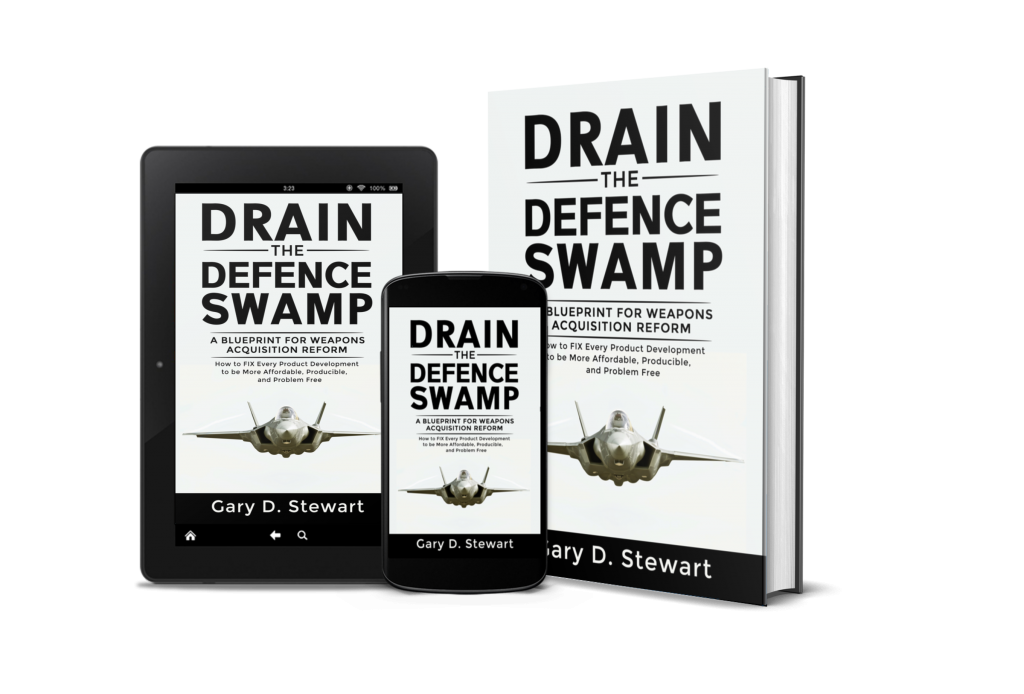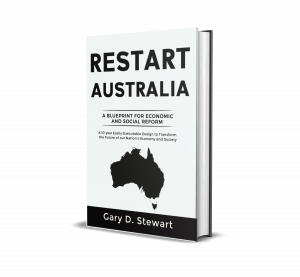 Join the Move to Restart Australia
 Get the Restart Australia Synopsis…
And learn how YOU can be a force to transformation and help RE-FORM "The Lucky Country'!
---