Book One in the Drain the Swamp Series
By Gary D. Stewart
Published: 12th October 2020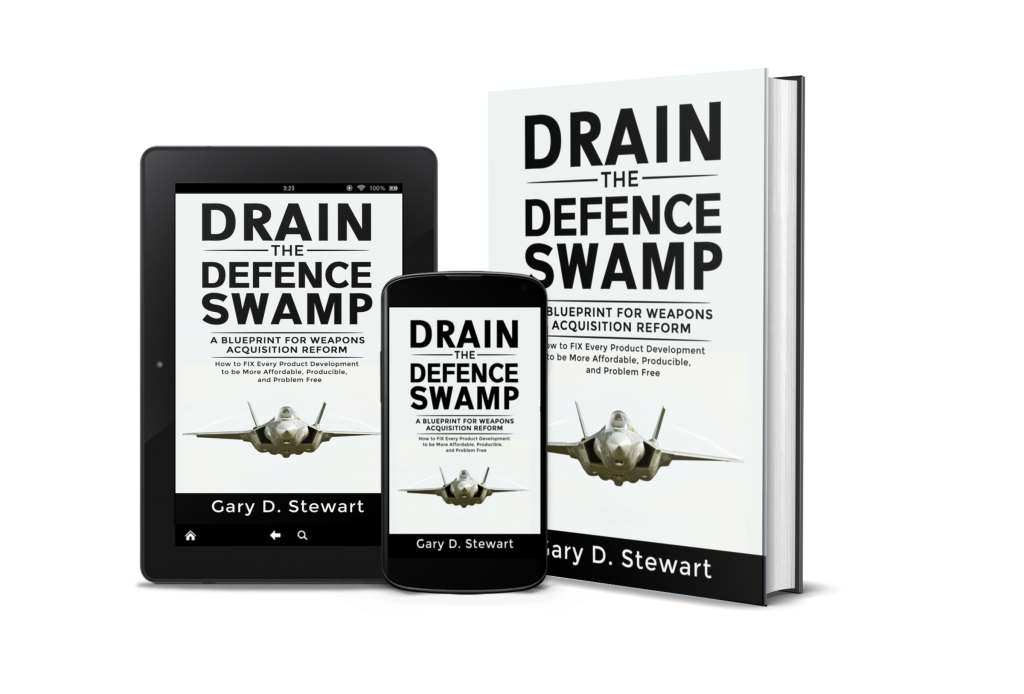 "This bold book addresses hitherto 'undiscussable' problems within the Defence bureaucracy and how they can be fixed. For all our sakes, let's hope the right people at the top take it seriously" ~Dr Mark Rehn
Drain the Defence Swamp :

A Blueprint for Weapons Acquisition Reform

How to FIX every Product Development to be more Affordable, Producible and Problem-Free
"The book Defence does not want you to read"
Drain the Defence Swamp addresses life's perennial struggle between good and evil in the context of Defence Weapons Acquisition. The competency issues it raises are also directly applicable to many other organisational and bureaucratic dilemmas.
The EVIL: As you read you will discover the why and how our Weapons Acquisition programs continue to deliver completely unaffordable cost blowouts and time delays and fail to deliver the promised capability.
The GOOD: This book offers a blueprint of reform that will overcome the ineptitude and deliver affordable and easily producible Defence Weapons Systems and drain the swamp.
Would you like to discover how the taxpayer and the warfighter can finally overcome the excuses and 'this is as good as it gets' mantras from the defence establishment? If so, read on and be prepared to add your voice to the discussion.

Coming Soon…
Book 2: Drain the Innovation Swamp
A Blueprint for Innovation System Reform
Book 3: Drain the Buraucracy Swamp
A Blueprint for Bureaucracy System Reform
Book 4: Bold Australia
A Vision for a Bold and Daring Future